Welcome to Bluefield High School - Home of the Bobcats
COVID–19 has impacted all of us in ways we couldn't have expected. With our PSB schools being closed, assistance is being provided to families dealing with food insecurity. Please contact the Support for Families lines 902-368-5155 or 902-368-6990 or supportforfamilies@edu.pe.ca with your name and contact information so they can get back to you about the supports that are available to assist you and your family at this time.
If we, as part of your Bluefield family, can support you in a way that isn't specifically about food insecurity, please let us know and we will do what we can to help.  Please reach out to the staff member you have already worked with and feel most comfortable with (all emails can be found on our website) or reach out to Stephen Wenn at sdwenn@edu.pe.ca and we will get back to you as soon as we can with suggestions of how we may be able to assist you.
The government just released information in regards to Islanders Helping Islanders.  You may also be able to reach out to this group in your area to assist you with pick ups and drop off of many items or they may be able to help you in a different manner if you request.
https://www.princeedwardisland.ca/en/information/health-and-wellness/islanders-helping-islanders-volunteer-services-directory
For those of you looking for information in regards to providing some learning opportunities, please see what the PSB and DELL have created at this time.  This information will continue to be updated as we move forward during this strange time.
https://www.princeedwardisland.ca/en/information/education-and-lifelong-learning/home-learning-resources?fbclid=IwAR3eAD7YsLAsv-4UgadBkIj3RTQTEIOtwIGjvHw36QGtBkeJpkQRCB2bOcA
If anyone is looking for suggestions on how to deal emotionally with our current situation, the PSB Student Services team has created a Facebook page to provide information and useful links to help all of us come to terms with our present realities.
https://www.facebook.com/psbstudentservices
Students who have lost or forgotten their new google cloud passwords are asked to fill out the below form as the means to retrieve this information.  Teachers and staff are not able to give out this information.
https://docs.google.com/forms/d/e/1FAIpQLScCGAtUT-M-EFVcwqScqcpjV682cfDmJmWWss9b7vxCdnUJ6Q/viewform
As Dr Morrison stated, the best way for us to come together right now is to stay apart.  Please do what you can to prevent the spread of COVID-19. Wash your hands, stay at a social distance from others, and know that this will not last forever!  We miss the normalcy of our days at school and know that things are certainly different at home. Remember you aren't alone in this, reach out if needed and we are looking forward to seeing everyone in person again soon!
Take care and stay safe!
Bluefield Administration Team
Stephen Wenn
Principal
Bluefield Senior High School
March 25, 2020
Dear PSB parents/guardians and students,
Circumstances have required that our schools remain closed until at least April 6. I want to acknowledge that the decision has created significant challenges for you and our Public Schools Branch staff. Thank you for your continued patience, understanding, as well as your creativity and flexibility in the days ahead.
Everyone is looking to be helpful at this time. One way is to follow the direction of the Chief Public Health officer and stay home, when we can. Staying home keeps us all safe, limits the spread of COVID–19 and assists to 'flatten the curve,' which our health care system needs. Thank you for taking good care of each other while at home.
Student Learning
The Department of Education and Lifelong Learning (DELL) has provided ongoing learning opportunities for students while at home. Parents/guardians and students can refer to the PSB website at https://edu.princeedwardisland.ca/psb/ for initial activities and resources that will support ongoing student learning at home. The activities are intended to assist students in the areas of health and well-being, literacy and numeracy, however, they are not required to complete every activity.
Please know that teachers are exploring additional learning opportunities for students, should we find we are not able to return to school after April 3. We are working on what this learning might look like and we will communicate the plan, should it become necessary.
Support for Families
With our PSB schools being closed, the absence of access to school breakfast and lunch programs has put a financial strain on many families. Assistance is being provided to families dealing with food insecurity. Families are being asked to contact the Support for Families lines 902-368-5155 or 902-368-6990 or supportforfamilies@edu.pe.ca for further information and assistance. If you know of a family who could use this support, please share this information with them.
New Ways to Connect
I know many students are missing their classmates and teachers. Our teachers and staff are missing the contact with students and colleagues as well. We need to find creative ways to stay connected with our PSB family. I will be sharing a Wednesday message every week to help keep you connected and informed until we are able to welcome students back into our schools.
We have all been inspired by the messages and creative ways that staff from our schools are using to connect with students. Equally amazing has been the response by students with pictures and videos sharing how much they love their school and miss the teachers and staff. We are finding ways to make meaningful connections, while also keeping our distance. Thank you for reaching out and supporting each other during these uncertain times. We are looking forward to connecting further with students and parents/guardians in the days ahead.
Parker Grimmer
Director, Public School Branch
Stephen Wenn
Principal
Bluefield Senior High School
Please go to the following website for online learning opportunities provided by the Department of Education and Life Long Learning that can be used to support you and your students while schools remain closed during the next two weeks.
Newest message from PSB:
We recognize that this March Break has presented significant challenges for families, and as it draws to a close, we understand that parents, students and staff are thinking about school in the days ahead.
Public School Branch schools and offices across the Island will be closed for the next two weeks, until April 3. The purpose for closing schools is to try to prevent further transmission of COVID-19. The PSB is doing our part to follow Public Health experts who are urging everyone to be aggressive in their efforts to "flatten the curve". The health and safety of our students and staff as well as all islanders is our priority.
In addition to closing PSB schools and offices for the next two weeks, please note the following:
All out-of-province PSB sanctioned school-based student travel is cancelled for March, April and May
Non-essential school-based events and activities are canceled for the remainder of March, April and May (i.e. outside groups presenting to a school's student community)
Community Use of School Facilities are suspended until further notice (i.e. community school and adult recreation sporting clubs)
PEI School Athletic Association (PEISAA) has suspending all school sports until further notice
If you have any questions or concerns, please call 902-368-6990 and leave a message. While our offices are closed to the public, we are interested in assisting you and responding to your requests. We greatly appreciate your support and patience at this time.
Please remember to visit the following website to keep up to date with the newest information.
Stephen Wenn
Principal
Bluefield Senior High School
The following is the most updated message from the PSB as of March 19, 2020.
Please visit the following website to keep up to date with the newest information.
https://edu.princeedwardisland.ca/psb/
We recognize that this March Break has presented significant and unprecedented challenges for families, and as it draws to a close, we understand that there will be questions about teaching and learning.
PSB, CSLF and the Department of Education and Lifelong Learning are working together to determine what home learning options might be available to students after the break. As of yesterday, the Chief Public Health Officer has limited access to buildings, so we will be working with administrators to coordinate brief periods of access for teachers as needed. Next week, our education system will be working with teachers to develop plans to support students in the event that they return to school on April 6, or if they are to remain out of school for a longer period of time.
Education authorities recognize the pressing needs of our graduating class, and students can be assured that graduation opportunities will not be compromised due to school closures. The Department of Education and Lifelong Learning, CSLF, PSB and regional post-secondary institutions are committed to working together in the best interests of students and their transitions from high school to post-secondary. Locally, Holland College, UPEI and Collège de l'Île are willing to be accommodating and flexible to facilitate the admissions process for new students.
Well-being is an equally important consideration in these challenging times, and some children will be feeling anxious. Signs to look for are irritability, excessive questions and worry, poor sleep and/or eating habits, and other unexplained behaviors.
It is important to remember that our children will look to us for our reactions to the situation and will model what they see. Please remind your children that education and health authorities are working hard to make sure our schools remain safe, clean and healthy.
Tips for parents:
Take the time to practice safe hygiene strategies and model these for your children;
Try to maintain a normal schedule;
Try to remain calm, and remember your children may need extra reassurances and more of your attention than normal;
Use caution with the Covid-19 information that you let into your home. Children require facts but do not need to listen to the news all day;
Remember that your teens could be receiving a lot of false information via social media;
Try to incorporate daily exercise and get out in the fresh air if possible;
Limit screen time.
Most importantly, take care of each other; and try to answer questions in an honest and age appropriate manner.
For more information visit www.princeedwardisland.ca/covid19
For general questions about COVID-19, call 1-800-958-6400
If you have just returned from outside of Canada and have symptoms, including a cough, fever or difficulty breathing, call 811.
As students and staff prepare for a new school year, I extend a sincere welcome to new and returning students and all parents and guardians.
In an increasingly competitive world, a good high school education is essential. Achieving this requires careful planning and a commitment to regular attendance and hard work. Parents and guardians are encouraged to work with the staff at Bluefield to ensure that students make this commitment.  Student involvement in the many activities offered at Bluefield helps students feel part of the school community, offers new opportunities, reflects positively in future endeavours and leads to overall better success in their academics.  Parents and guardians can play a large part in this by encouraging their students to become involved.
Parent involvement improves student achievement, promotes positive attitudes toward school and motivates students to succeed. Through our new website, we hope to improve communication between our school and home, and share the many successes of Bluefield's students.
Successful schools are communities: communities of learners, teachers and parents. We ask for the guidance and support of parents/guardians and the commitment of our students to continue to make Bluefield a great place to learn, work and visit. This partnership will ensure that a successful and rewarding environment exists at Bluefield for the youth of our community.
Stephen Wenn
Stay informed with our 2019-20 School Calendar
School Events • Athletics • Scholarships • Announcements • More!

5 days ago
Attention Bobcats! You have been sent an important email from student services! There is a form that MUST be filled out by June 5. If you did not get the email, please contact Elizabeth Orr at exorr @edu.pe.ca

2 months ago
Update on computer account requests! For students requesting login passwords using online link. When PSB calls back it will appear as 'blocked caller', please answer to get information. Please only submit 1 request and they will be in contact ASAP.


2 months ago
Additional activities that support ongoing learning have been added to our website! They're specific to grade level and cover health and wellness, literacy and numeracy!📚
@PSBPEI @CSLF_IPE @peihsf @InfoPEI https://t.co/A6OVkqvNCJ https://t.co/naQAitml2j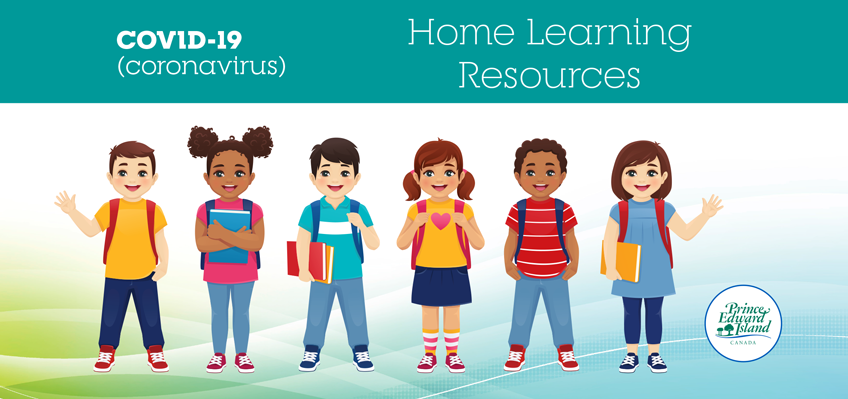 2 months ago
A message from Bluefield's Student Council. 🐾❤️ @GoBobcatsGo https://t.co/05EVgX4gCk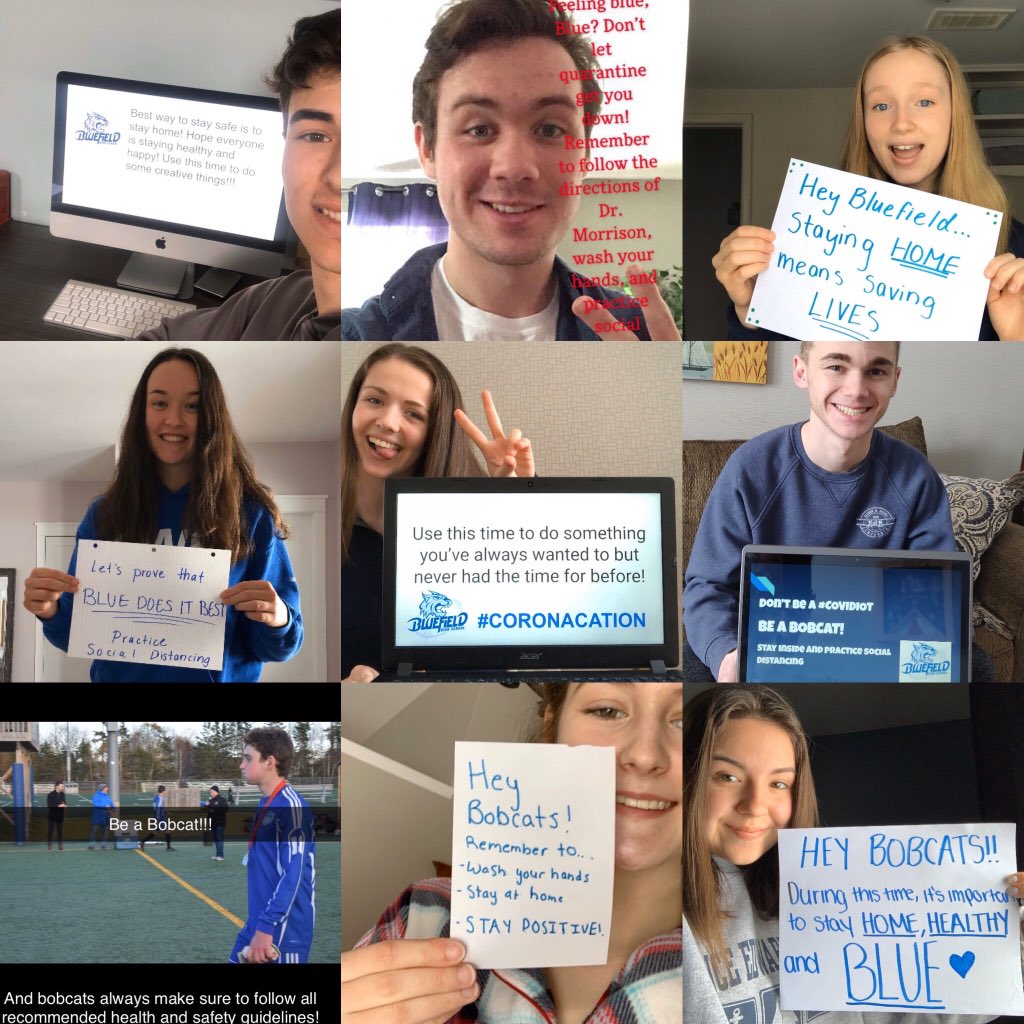 Welcome to the 2019-20 school year!
Welcome back to all of our returning bobcats, and a huge welcome to all of our new bobcats - the class of 2022! We hope you all had a great summer and are looking forward to the new school year at Bluefield!
View Our School Calendar
Athletics • Deadlines • Events • More!
Sorry, we couldn't find any posts. Please try a different search.