Your 20/21 yearbook is now available for purchase, online, by following the link below. There will be a limited number printed, so please order early while supplies last. The link will be up for a week, until May 14th. This year's book is better than ever, with more pages and some new spreads that have…
Read More
Welcome to Bluefield High School - Home of the Bobcats
As students and staff prepare for a new school year, I extend a sincere welcome to new and returning students and all parents and guardians.
In an increasingly competitive world, a good high school education is essential. Achieving this requires careful planning and a commitment to regular attendance and hard work. Parents and guardians are encouraged to work with the staff at Bluefield to ensure that students make this commitment.  Student involvement in the many activities offered at Bluefield helps students feel part of the school community, offers new opportunities, reflects positively in future endeavours and leads to overall better success in their academics.  Parents and guardians can play a large part in this by encouraging their students to become involved.
Parent involvement improves student achievement, promotes positive attitudes toward school and motivates students to succeed. Through our new website, we hope to improve communication between our school and home, and share the many successes of Bluefield's students.
Successful schools are communities: communities of learners, teachers, and parents. We ask for the guidance and support of parents/guardians and the commitment of our students to continue to make Bluefield a great place to learn, work, and visit. This partnership will ensure that a successful and rewarding environment exists at Bluefield for the youth of our community.
Stephen Wenn
Stay informed with our 2020-21 School Calendar
School Events • Athletics • Scholarships • Announcements • More!
Attention Bobcats! You have been sent an important email from student services! There is a form that MUST be filled out by June 5. If you did not get the email, please contact Elizabeth Orr at exorr @edu.pe.ca
Update on computer account requests! For students requesting login passwords using online link. When PSB calls back it will appear as 'blocked caller', please answer to get information. Please only submit 1 request and they will be in contact ASAP.
Additional activities that support ongoing learning have been added to our website! They're specific to grade level and cover health and wellness, literacy and numeracy!📚
@PSBPEI @CSLF_IPE @peihsf @InfoPEI https://t.co/A6OVkqvNCJ https://t.co/naQAitml2j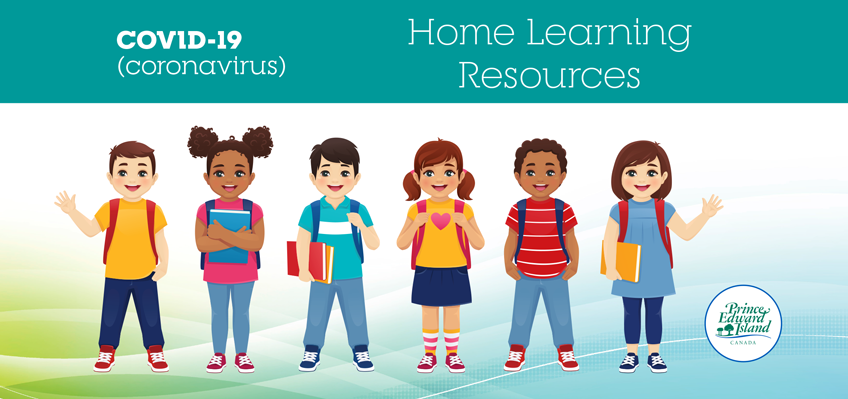 In the absence of school breakfast and lunch programs, the PSB is providing assistance to families needing support at this time. https://t.co/9ySSj2dEe4
A message from Bluefield's Student Council. 🐾❤️ @GoBobcatsGo https://t.co/05EVgX4gCk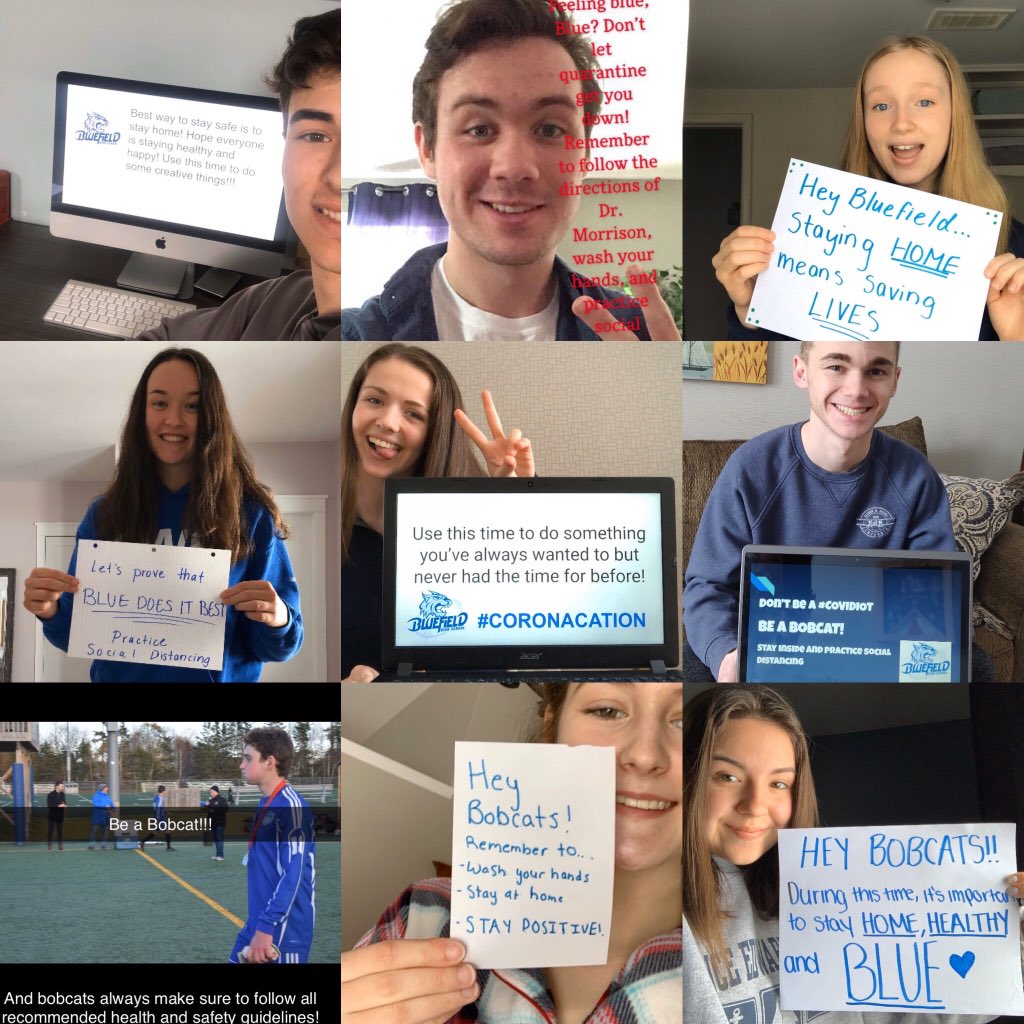 Welcome to the 2020-21 school year!
Welcome back to all of our returning bobcats, and a huge welcome to all of our new bobcats - the class of 2023! We hope you all had a great summer and are looking forward to the new school year at Bluefield!
View Our School Calendar
Athletics • Deadlines • Events • More!
Cafeteria special today: Butter Chicken, Rice & Sautéed Veggies or Stir Fry Shanghai Noodles
There will be a "Common Ground" meeting at 12:05 in room 271 at lunch today. Anyone interested in joining the group is also welcome.
In Athletics today:  
Boxing Fitness Class will be starting next week on Wednesday and will run from 12:00-12:25. There will be a sign-up sheet in the Student Well Being Team room upstairs. Permission forms must be completed before participating. Bring your own gloves, limited pairs will be provided.
Student Council:
We will have candy grams on the go again this year, come down and see us in the lobby starting Monday and purchase yours for 1$ and send it to someone special. This will be taking place up until the 10th so don't forget to send one to a friend, teacher or anyone you wish before then. 
News from Student Services:
December 8th, representatives from Holland College will be at Bluefield for one-on-one appointments with students.  Please sign up on google classroom or in Student Services for an appointment time.
December 9th at 9:30 am representatives from the PEI Trucking Association will be at Bluefield for a presentation on a career in the trucking industry.  Students must sign up on google classroom or in Student Services.
December 14th – at 10:55 am, Brandon Proude, Rene Arsenault (former students) and a Holland College representative will be at Bluefield to talk about the Holland College Paramedicine Program.  This is open to all grades.  Students are able to sign up on Google Classroom or in Student Services.
Band:
Thank you to all those students who came out yesterday afternoon to audition for the upcoming Christmas concert! We will certainly have a spectacular show on Dec. 14! 
Tonight at 6:00pm come see the Bluefield Pep Band as we perform for the Cornwall Christmas Tree Lighting Ceremony at the Town Hall in Cornwall! There will be treats and hot chocolate, so bring an ornament to put on the town tree! See you there! 
Safe Drivers PEI will be holding a drivers education program over the Christmas break. Classes will be held at Holland College in Charlottetown. For more information and to register please visit safedriverspei.com
WI Island Product Cooking Contest:
Calling all budding chefs. This contest is open to all high school students. The first round is aimed at writing and listing PEI products in recipes. Deadline is 15 December for this part.  Please see Mrs. Jamieson, room 217, for further details.